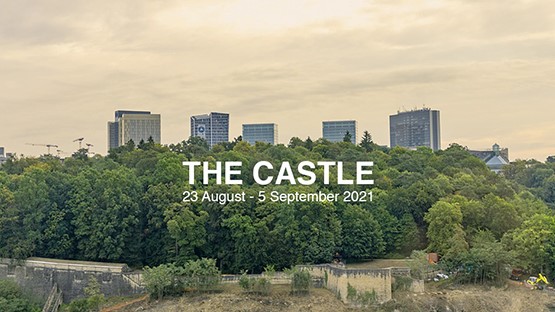 AA VISITING SCHOOL Luxembourg : short course « The Castle » - 23 August to 5 September 2021
vendredi 2 juillet 2021
The Architectural Association in London, in collaboration with the LUCA Luxembourg Center for Architecture and the Master in Architecture at the University of Luxembourg, are offering a new short course in architecture with focus on academic research and experimental projects in Luxembourg.
For this first edition, the two-week workshop called The Castle is open for applications by students, architects and professionals. 'The Castle' investigates the typology of 'corporate castles' in the city by researching castle and office buildings through a series of field trips, architectural visits, film screenings, theoretical and practical workshops, individual and group tutorials, lectures and seminars with guest speakers.
Inspired by Kafkaesque space, you will re-imagine the content, form and arrangements of these buildings within wider architectural and urban contexts. You will design new relationships between distinct architectural elements, creating individual fragments within a collective composition. Your work will then be displayed as part of a public exhibition at the LUCA Luxembourg Center for Architecture.
AAVS Luxembourg has been established to investigate the architectural condition of Luxembourg.
Information and application:
https://www.aaschool.ac.uk/academicprogrammes/visitingschool/the-castle
Deadline for applications: FRIDAY, 6TH AUGUST 2021.
Enquiries: visitingschool@aaschool.ac.uk / luxembourg@aaschool.ac.uk
Communiqué de The Architectural Association in London